15/07/27 07:39 PM Filed in:
News
| Reviews
| Tips & Tricks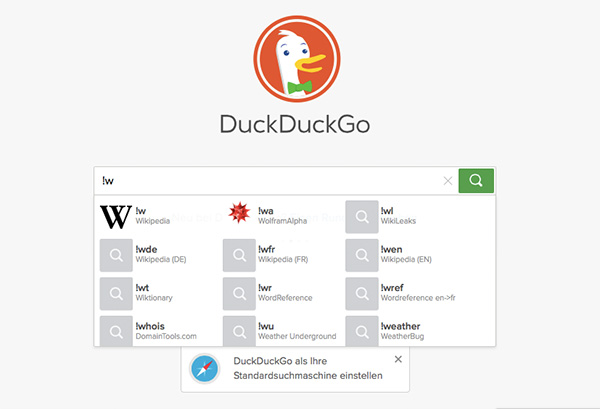 The real altenative to Google Search?
Google is the world's most famous internet search engine. However, meanwhile some viable alternatives appeared on the market.
DuckDuckGo
is advertizing that by using their service, customers will
not be tracked or followed
. This feature alone might be a convincing argument for changing already, but the company is packing some additional goodies on top.
Read more…