15/10/21 09:30 PM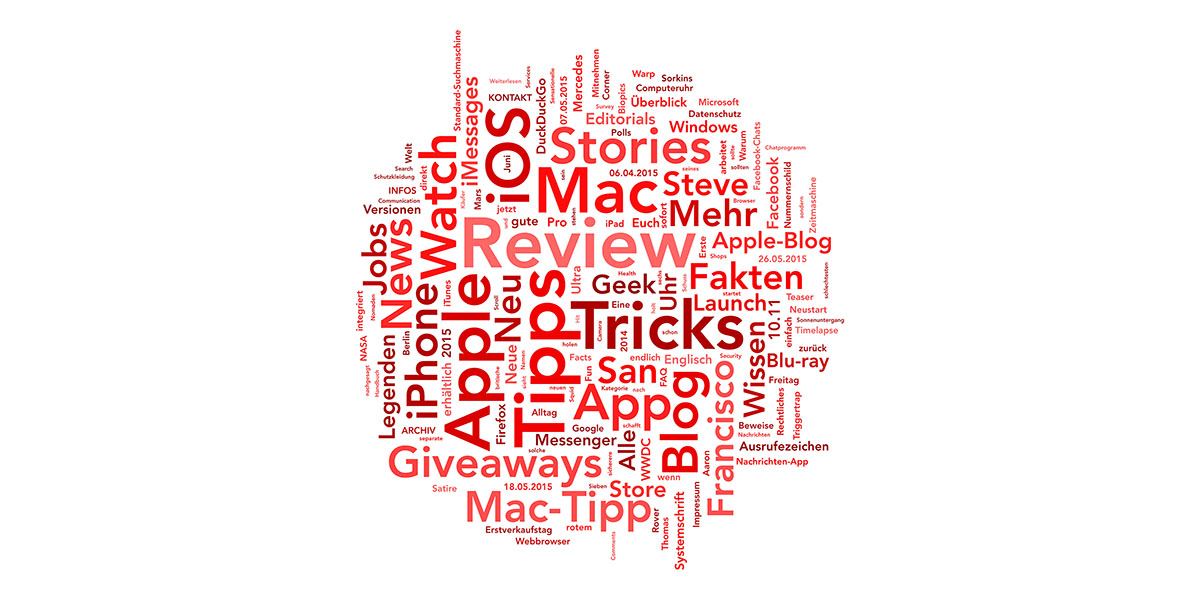 Inspirations for productive lifestyles
After some conceptual reorientation here at Geek Out we are going to narrow it all down to the most prominent topic almost all of you are caring about a lot: Productivity.
Read more…
15/05/01 04:57 PM

The popular German Apple Blog is now available in English
From today on you'll find all new articles, stories, reviews, tips and tricks right here – in English. Make sure to bookmark this page or subscribe to our
RSS feed
.
Do you like this site? We'd love to
here from you
. Have fun and enjoy!