FAQ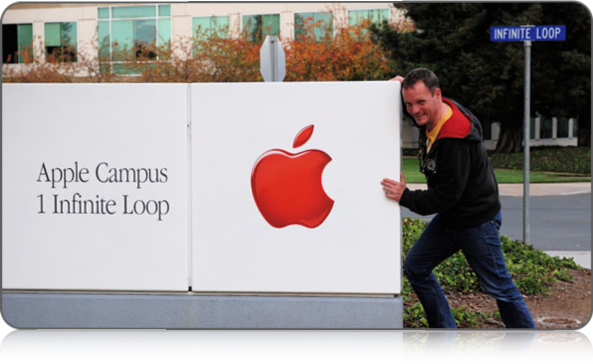 What is Geek Out all about?
This site is a resource for inspiration for Apple users concerning everything in the field of productivity. We frequently publish app reviews, introduce our audience to interesting workflows and reveal helpful tips and tricks for all things Apple.
How did Geek Out evolve to where it is now?
This site has already covered some ground over the years. Launched as a news site in April 2010, Geek Out became one of the go-to spots concerning productivity after a lenghty reorientation process. More than 200.000 visitors have clicked around 1 Million pages in 2015. This makes Geek Out one of the favorite sources for Apple-specific topics in Germany and Europe.
Who does the writing?
Thomas Landgraeber
Producer & Publisher
Thomas (52) works in Berlin as a self-employed sound engineer for movies. In his former career he also worked as an Apple Systems Advisor and Mac supporter in the market for professional media production and is a registered Apple developer in his 10th year. He loves testing out and reviewing new hard- and software. Thomas is married to the author and director Sabine Landgraeber with whom he enjoys traveling the world as frequently as possible.
More about Thomas...
Mathias Rhein
Editor & Translator
Mat (37) is an enthusiastic productivity zealot and Apple user-simply because the two things fit very well. He loves his wife, music and doing Freeletics, but also his iPhone, iPad Air and Macbook Pro (in this order). To support this lifestyle financially he is doing research on the epigenetics of addiction as a scientist in Hannover, Germany. If he is not singing in a choir during his free time he writes and translates articles for Geek Out.
More about Mat...
Can I advertise on this web site?
Yes – with some limitations. We only advertise for exceptionally good products from serious providers, things that we ourselves would also recommend with a good conscience. We are not publishing paid articles-but we run banner and affiliate advertisements. Currently we are building a sponsoring infrastructure. If you consider your product (or that of your client) a good fit for the site we would love to hear from you:
hello@geekout.de
How are product reviews initiated?
Usually we are contacting the providers of the products we intend to review. Our reviews have no promotional context, even if there sometimes will be giveaways for the readers in form of promo codes or free licenses. Should you have a product that we should definitely have a look at, please
inform us
briefly via email.
Important:
Please do not send us any promo kits or test units and licences without prior communication. Thank you.
Browse the categories
App of the Week
•
Editorials
•
Knowledge
•
Reviews
•
Stories
•
Tips & Tricks