15/05/23 01:31 PM Filed in:
News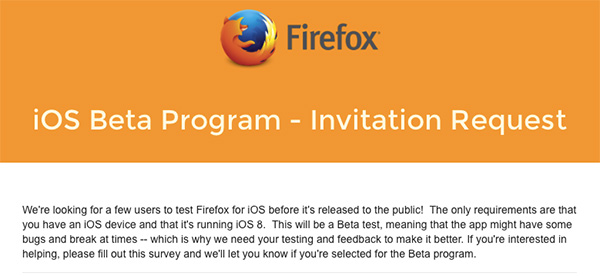 Popular browser will finally be released for iPhone & Co.
Seven years after the first iteration of iOS, one of the most popular web browsers of all time seems to finally make it to the iPhone and iPad:
Firefox
. At least Mozilla currently is searching for Beta testers willing to put Firefox for iOS through its paces.
Read more…