Soon on your Apple device
Rumors became reality: The typeface introduced as standard font on the Apple Watch, San Francisco, will soon become the new system font for iOS 9 and OSX El Capitan, thereby being delivered to all upgrade-eligible Apple devices. Registered Developers are already able to
download
the font family since Apple presented it to the community earlier this month. The WWDC keynote also unveiled a whole lot of interesting details about this new and functional typeface.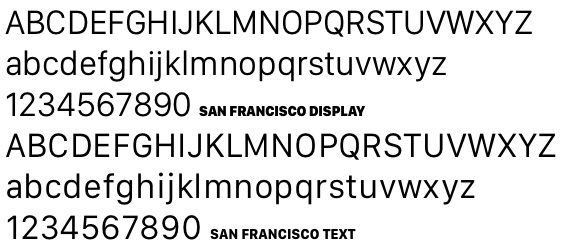 San Francisco was purposefully designed by Apple, using Helvetica and FF DIN as design templates. In contrast, "SF" - as the new system font is tagged by Apple - comes with several special features. For one, there are altering cuts for headings (San Francisco Display) and body fonts (San Francisco Text). The version used for the Apple Watch has been renamed to San Francisco Compact, also coming in different heading and body versions.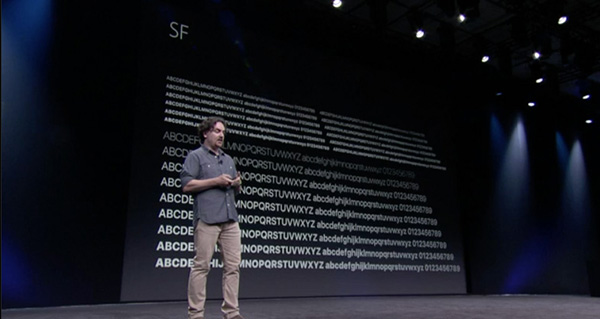 In this 30 minute
video
Type Designer Antonio Cavedoni is introducing the new system font in detail, explaining background information not only relevant for typography geeks (please click the picture above).

Apple not only turns San Francisco into the standard type for software but also features it on device packages, manuals and commercials.

This is not the first time that a font with this name shows up at Apple, although there are next to no similarities between the
1984 grandfather typeset
and its 2015 systemwide counterpart.
Related articles
First Look: Ulysses 2 for Mac and iPad
Review: Typed for Mac
Review: Using DuckDuckGo as default search engine
*Ads and affiliate links: By ordering products through ads or links marked with an * on this page, we receive a small provision. You are thereby actively contributing to the continuity of GeekOut.io.

Pictures: DuckDuckGo; Screenshots, Author & Editor: Thomas Landgraeber; Translation: Mathias Rhein