Legends: Why Steve Jobs' Mercedes SL never had a license plate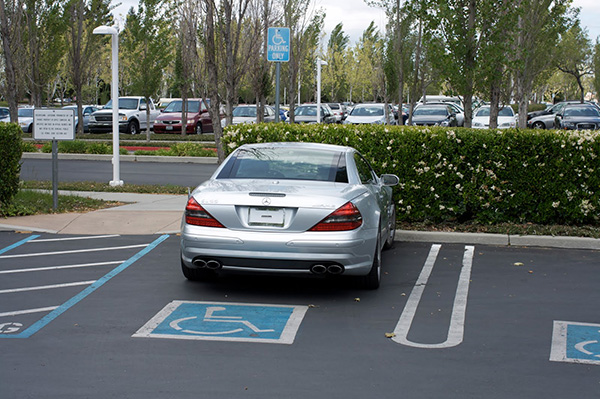 Incognito in spite of license plate law
Steve Jobs is always a good source for legends. One of the lesser known ones ranks around his
Mercedes SL 55 AMG
, which he always parked on the frontmost handicapped parking spot on Apple Campus. This car never had a license plate on it, in spite of California traffic regulations clearly demanding one. How could Jobs drive around like this for years?
Maybe he had a special allowance? Or did he simply pay all the tickets he received because of not abiding to law? Did he perhaps just not care about it at all? Nothing of the above. He used a gap in the aforementioned law.
According to California State traffic regulations owners of a brand-new car are allowed to up to six months time to mount a legal license plate on their cars. Only after this time driving without a license plate would be breaking the law.
Steve Jobs made a contract with a car leasing company assuring him to put a new silver SL in front of his door in exchange for the "old one" every six months. That way he never had to care about the license plate and the leasing company was happy about this very profitable deal.
Related articles
Review: 2Do for Mac and iOS
How to delete data from iCloud
The truth about AirPlay audio streams

Photo: TheNextWeb
Author & Editor: Thomas Landgraeber; Translation: Mathias Rhein