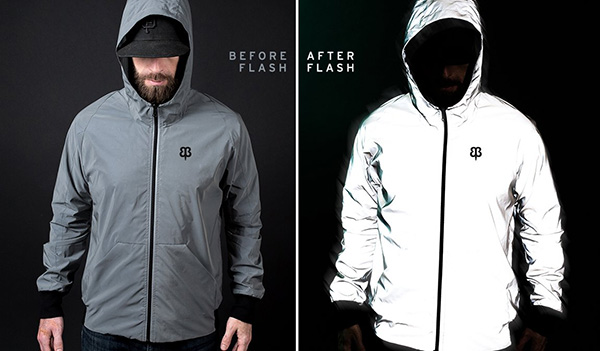 Reflective material ruins flash- supported photographs
Who doesn't know the story: once famous there's the press hounds everywhere! No matter whether you're picking up your ex-kid from school or getting rid of that old TV in the nearby woods - as soon as the pest recognized you as who you are you are standing in a flashlight thunderstorm. Luckily, there is effective protection for moments like these.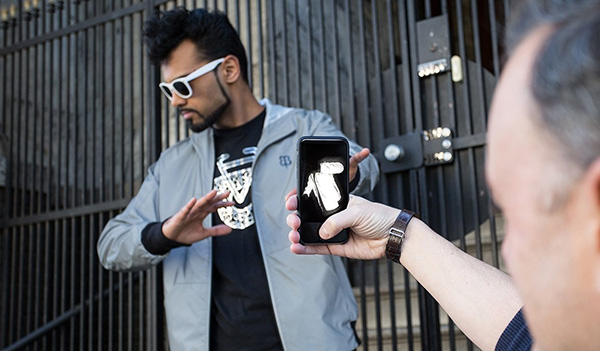 The
"Flashback" Anti-Paparazzi Collection
iis made from special ultra-reflective yarn. Should anyone point a camera with a flashlight (or a flashlight-enabled smartphone) at you, the resulting shot is rendered useless due to the extreme reflections of bright light, leading to extremely low exposition times. The person wearing such clothes is thereby barely recognizable.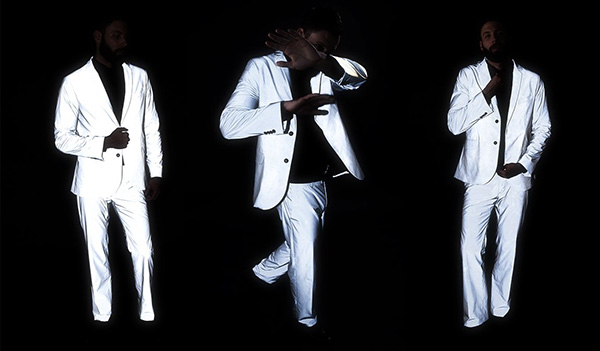 Under normal lighting conditions this feature is disguised, the clothing appears normal until it is exposed to bright light. Then trillions of tiny nano particles leave the paparazzi without chance. By the time they realize that all their flashlight shots were useless the opportunity for a "good shot" usually is gone.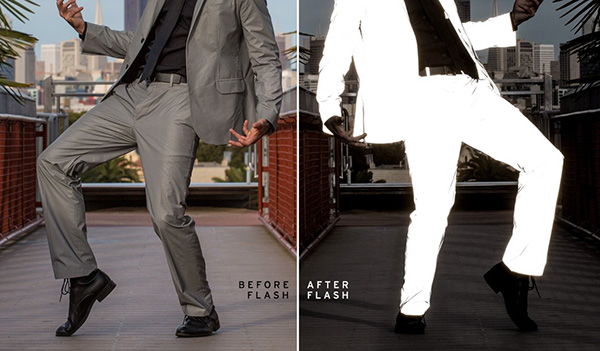 The "Flashback" Collection is not yet available for sale, but this could be only a matter of time. Currently being a crowdfunding project at
BetaBrand
, this is only a matter of demand. Anyone interested is able to preorder the clothes, they will go into production should the number of orders pass a certain preorder threshold .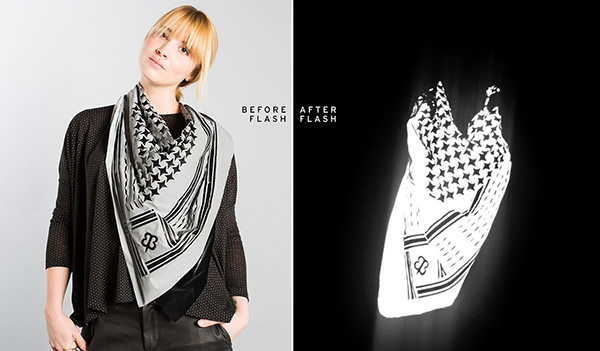 The scarf
"Silver Screen"
(upper picture, $70) already reached production level, same goes for
"Photobomber Hoodie"
(lower picture, $205). Other variations of the theme are the
"Illuminati"
jacket ($406) with matching
trousers
($228) and the
"Halo Hat"
Basecap ($50). The Crowdfunding campaign was closed on March, 10th, 2015. Due to the special capabilities of the flashwear professional dry cleaning is recommended.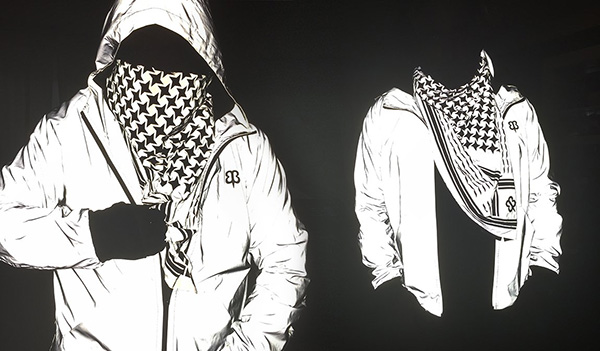 The collection is the brainchild of
Chris Holmes
. He came up with the idea performing as a DJ as a part of the show program of the Paul McCartney World Tour. He noticed that glittery details of his outfit messed up most of the photos taken of him. Since he has a lot of famous friends that are often prey to paparazzi, he decided to design protective clothing for them.
More Info
"Flashback"
Anti-Paparazzi Collection on Betabrand
Related articles
Legends: Why Steve Jobs' Mercedes SL never had a license plate
How to delete data from iCloud
The truth about AirPlay audio streams

*Ads and affiliate links: By ordering products through ads or links marked with an * on this page, we receive a small provision. You are thereby actively contributing to the continuity of GeekOut.io.

Source: PetaPixel; Photos and Video: BetaBrand;
Author & Editor: Thomas Landgraeber; Translation: Mathias Rhein