How to prevent password request in iTunes
15/05/01 04:56 PM Filed in:
News
| Tips & Tricks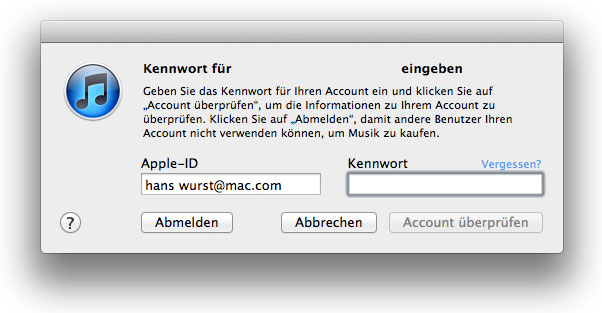 Overcome this problem with a little trick
On many Macs you need to enter your Apple ID password with every start of iTunes, sometimes even multiple times. This error often reappears after updates and is going to annoy you big time. This little tip will help you stay sane.
To save the login data iTunes requires access to the directory Home/Library/Cookies. The app will not be able to save your login credentials should this folder be write-protected. It therefore prompts you to enter them over and over again. To overcome this annoying problem you simply have to temporarily disable write protection of the aforementioned folder.
To accomplish this you access the "Go" Item in the Finder menu bar and select the "Library" entry that appears when you hold down the Alt key. In this directory select a folder named Cookies. Displaying the information panel for this folder by pressing Cmd + i will reveal a lock in the lower right of the panel under Access and Privileges. If this lock symbol appears greyed out the folder is write-protected. Double-click the lock and enter your admin password to unlock the writing privileges.
Finally you start iTunes and identify yourself with your Apple ID and password. Afterwards you can put the Cookies folder back to write protection mode to for instance prevent Safari from permanently saving Cookies locally.
Related articles
How to delete data from iCloud
How to move TimeMachine to another hard drive
Speed up starting your MacBook
*Ads and affiliate links: By ordering products through ads or links marked with an * on this page, we receive a small provision. You are thereby actively contributing to the continuity of GeekOut.io.


Screenshot: Thomas Landgraeber
Author & Editor: Thomas Landgraeber; Translation: Mathias Rhein